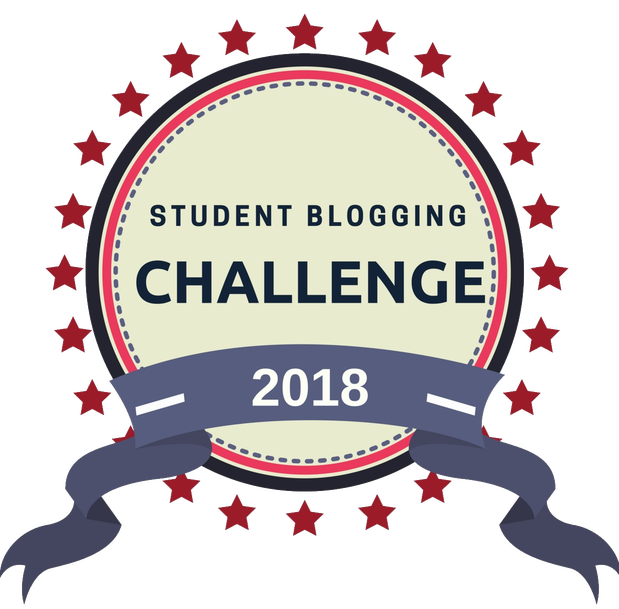 It's the end my friends…of the Student Blogging Challenge! I'm still going to keep blogging. This is called an audit for my blog. An audit is a review to see how I've been doing and things to improve on. There will be a few questions I'm answering in this post and I encourage you to evaluate your own and make an audit.
How many posts did you write? I wrote 6 posts for the SBC
I'm very proud of my writing for the Student Blogging Challenge. I'm least proud of The Little Things I Notice because it was not an original idea and I believe that those who own the right to the topic should've been put in the Flipboard Magazine, not me.
Did you change blog themes at all and why? I did!
I've always had fun with the blog options and wanted to change my theme to an airy color scheme, as I expected many more readers than my small class.
Which post did you enjoy writing the most and why?
Probably this post about money. It inspired a more NY Times newspaper style of writing, which I'm loving but don't want to overload.
Which web tools did you use to show creativity on your blog?
I added a variety of widgets. My favorite is the quote of the day, of which Claire is convinced I stole from her. I love the little quotes and even send them to friends sometimes.
What was my favorite part of this challenge?
I've added this question to the audit myself. I was so amazed by the variety of blogs I explored. It was wonderful meeting others who had similar thoughts as me on post subjects.
Time for a parent audit. My mother has volunteered to answer a few questions for this post, her answers down below.
What were your first impressions of this blog?

I was impressed by the topic choices. They seemed somewhat sophisticated for a 6th grader.

What captured your attention?

I liked the pictures that went along well with the titles.

What distracted you on the blog?

Honestly, today's quote of the day is really distracting because I can't think of any reason for you to have a quote from The Pope.

What suggestions can you give me to improve my blog?

I kept scrolling, looking for your comments but I can't….oh! Right under the title…yeah I would change that.
Thank you so much to Ms. Mack for giving us the opportunity to join this challenge!